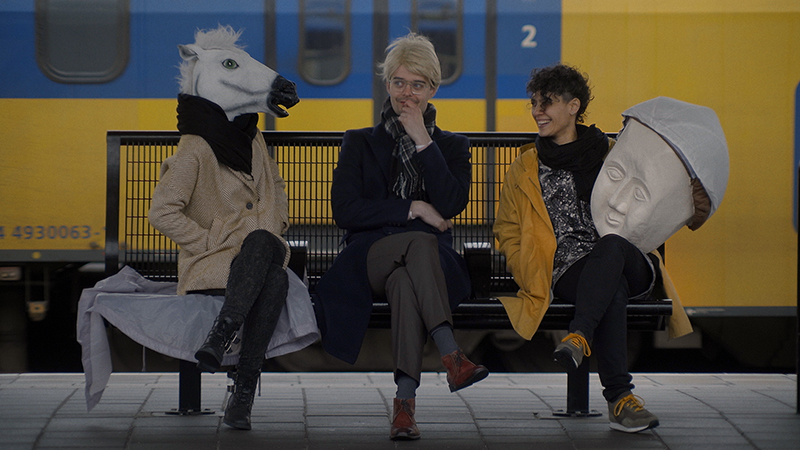 TU // 05.07. 18:00
Kamma's research project examines how local and traditional European forms of parrhesiastic theatre relate to and provide new insights into critical artistic practices today and how tensions between the roles of individual and group, 'I' and 'we,' artist – audience – institution, may open up a parrhesiastic space for critical artistic practices. Parrhesiastic theatre takes place in public view and incites the spectators' agency to speak their minds.
Eleni Kamma (Athens, 1973) is a visual artist and researcher. She holds a PhD Doctoral degree from Leiden University Academy of Creative and Performing Arts (2016-2021). Kamma is a member of Jubilee, a Brussels-based platform for artistic research and production. She lives and works in Brussels and Maastricht.
Europa is…, 2021, 02 min 3 sec,colour, stereo sound, 16:9, 2021
Written by Joep Vossebeld; performers: Joep Vossebeld, Shila Anaraki, Margo van de Linde; cinematographer: Vincent Pinckaers; sound recording & sound mix: Laszlo Umbreit, color grading: Miléna Trivier. Shot at Maastricht Train Station in 2019.
back