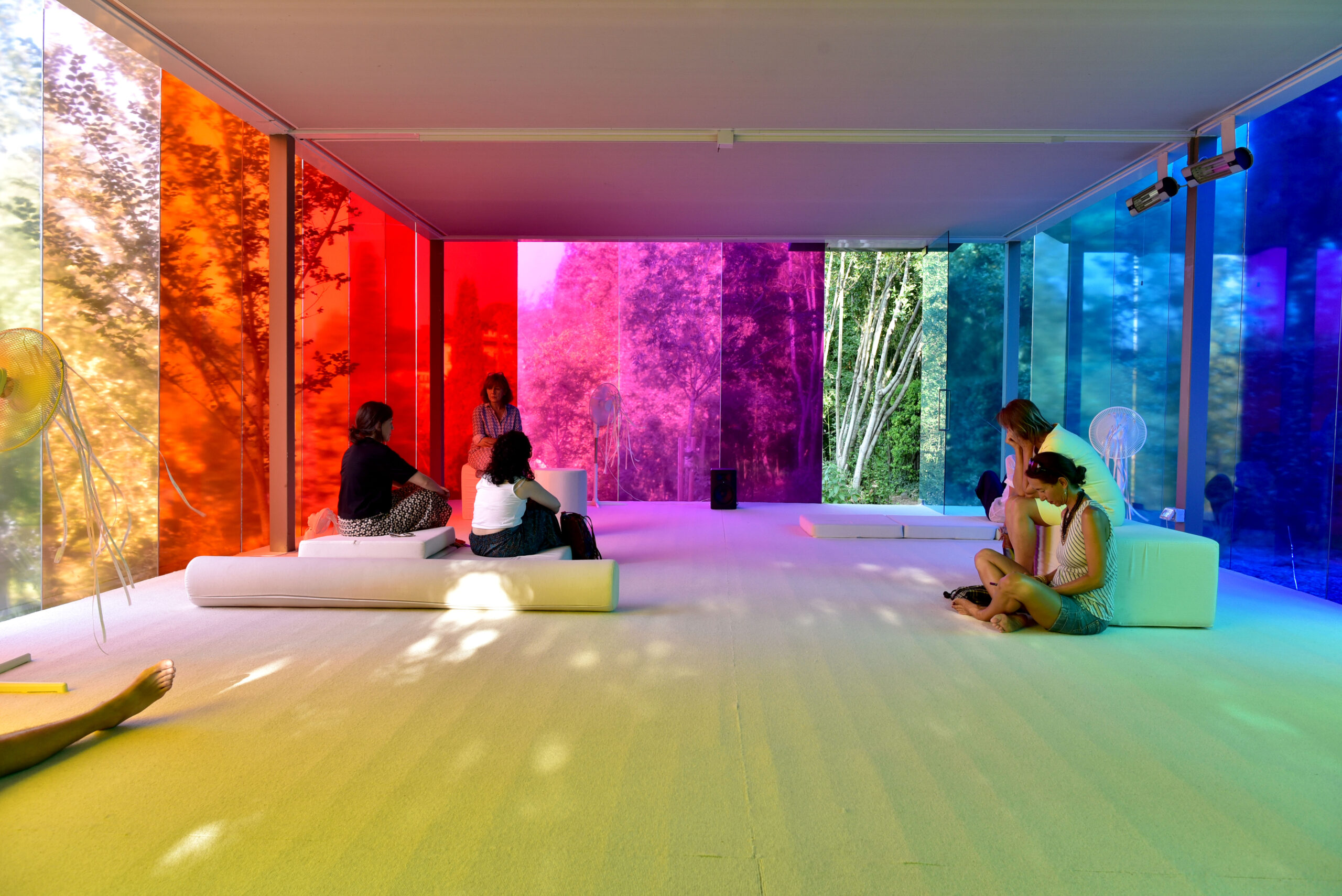 TH // 21.07. 18:00
Gian Piero Frassinelli. Pensare e vivere la radicalità dell'architettura
(in Italian)
In spring 2021, the archive of the radical Florentine architecture group Superstudio was handed over to MAXXI Museum in Rome.
What happens when documents and works that are central to the history of art and architecture are no longer in the hands of their producers, but become part of institutional archives?
In the 1960s – during the student movement and after the Great Flood – Florence was a dynamic center of so-called "Architettura radicale", Radical Architecture, in Italy. Architects and collectives such as Superstudio, Archizoom, UFO, Zziggurat, 9999 and Gianni Pettena questioned architecture as a discipline, and urged radical reforms for the present and future. In 1972, the radical Florentine architects took the Museum of Modern Art in New York by storm with the exhibition Italy: The New Domestic Landscape.
In the 1980s and 1990s, Superstudio's conceptual and innovative work was temporarily forgotten. But around 2000, the Centre Pompidou in Paris showed interest in their archive and acquired a large number of works for its collection. Since then, researchers and international institutions have paid tribute to Superstudio's critical and theoretical projects, most recently the CIVA Museum and Research Centre in Brussels with its major exhibition Migrazioni.
Meanwhile, Florence has forgotten about its contemporary architects for years. Many important archives of 20th century art and architecture have now left the city forever. In the end, Superstudio's archive was handed over to MAXXI Museum in Rome in spring 2021.
In this three-part series, Gian Piero Frassinelli – a member of Superstudio since 1968 – talks about architecture as a conflicting space, Superstudio's extraordinary work, and its archive, which he curated for many years.
back