WE // 01.06. 19:30
In Fiamme. La performance nello spazio delle lotte (1967-1979)
With Annalisa Sacchi, Marion D'amburgo, Kinkaleri, Mario Lupano
The book In Fiamme. La performance nello spazio delle lotte (1967-1979) edited by Annalisa Sacchi, Ilenia Caleo and Piersandra Di Matteo, interrogates the scene of the long 1968 in Italy at the crossroads between artistic experimentation and political struggle, in search of questions that still trouble the present: community, relational and affective ecosystems, processes of subjectification, relations between creation and production. The so-called Italian laboratory – radical, inventive and not lacking in contradictions – took shape through eccentric paths between the 1960s and 1970s, in that performance that was beginning to deflagrate in the space of the struggles – a legacy collected more by the international debate than by Italian theatre historiography. In Fiamme attempts to restore the complex dimension of performance as a field of production of the shared. In particular, this meeting will open a focus on the geography of Florence, a city of production and passage of inventions, imaginaries, writings and images.
Videos and documentation materials will be presented all through the day.
Leo de Berardinis and Perla Peragallo, To Charlie Parker, film, 1970
'A desire for a downpour, for washing, even as a physical sensation of the smell and sound of rain, detached both from an objectivity and from a subjectivity in tension with the outside world, and from a subjectivity that is, if possible, autonomous'. The film presents Leo and Perla's negative theatre, a communicative and systemic gap, an error that preludes Marigliano's escape, his self-exile.
Kinkaleri, A world does not die if you can think of another one, print on paper, 2021
Print of the visual action produced  for the publication In fiamme. La performance nello spazio delle lotte (1967-1979).
Kinkaleri, Umanesimo, Disumanesimo, Tourmanesimo, video,  2017
Documentation of the performance realized in collaboration with Villa Romana for the exhibition Humanism Inhumanism 1980/2017 Lara-Vinca Masini and the Sense of Crisis in European Art
Curated by Incommon and Kinkaleri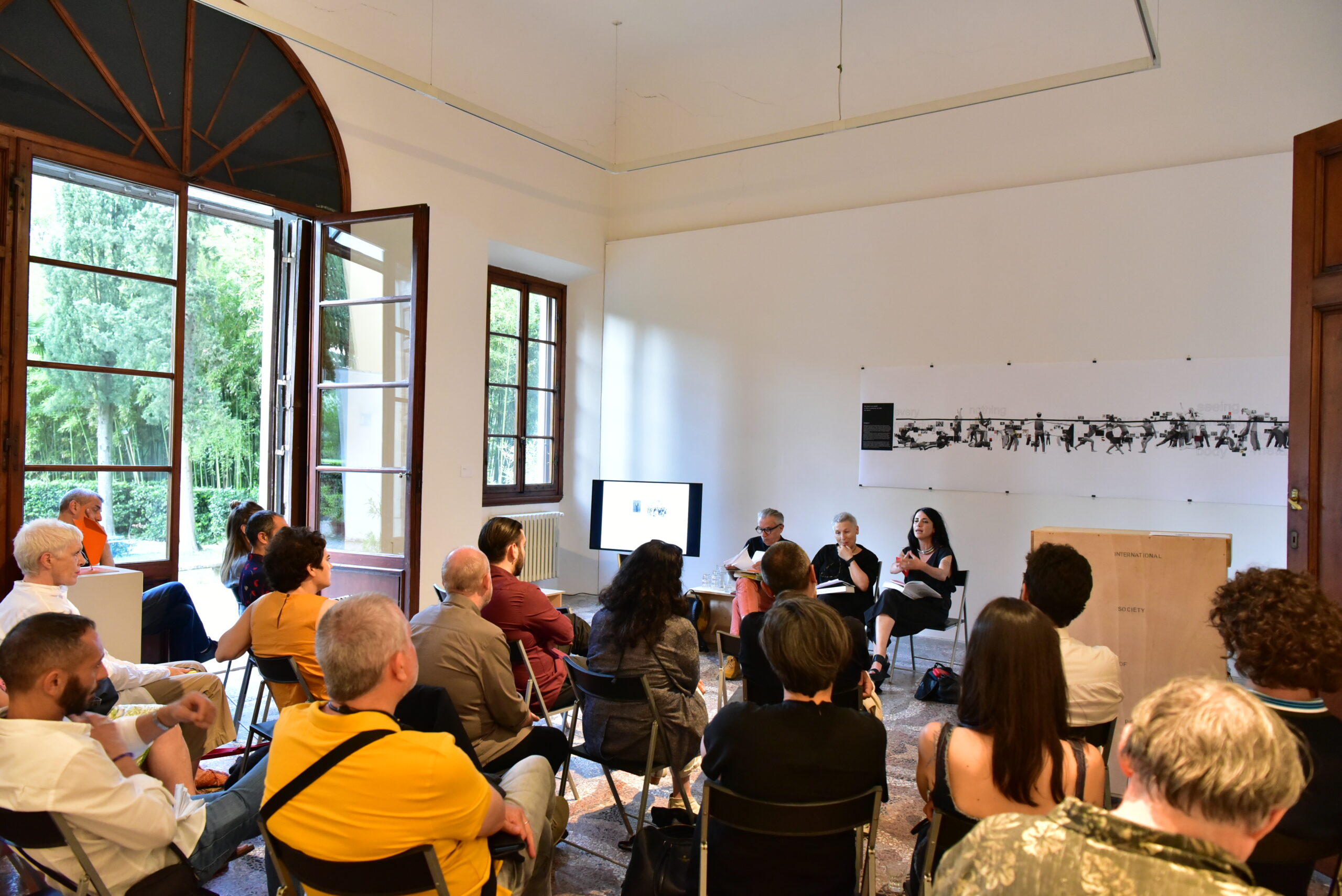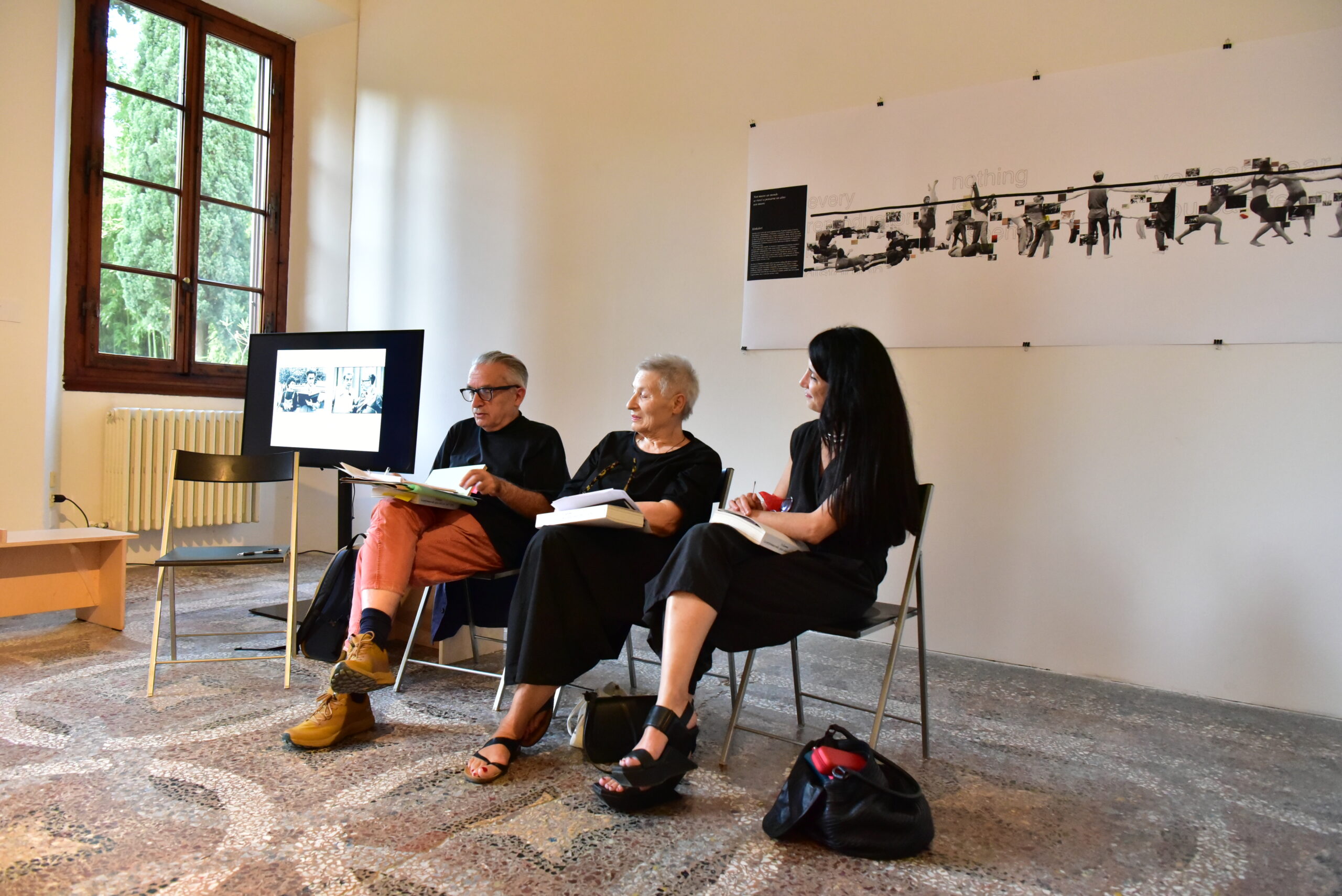 back