FR // 01.07. 21:30
Nico Joana Weber
Tropic Telecom (2020)
No Longer A Single Root (2021)
Tropic Telecom (2020)
Tropic Telecom reflects contemporary Paris in its hybrid post-colonial reality. The work develops from the Palais de la Porte Dorée, which opened in 1931 on the occasion of the Paris Colonial Exhibition. A crocodile basin is to be found in the still accessible aquarium of the palace that was used to showcase fish from the tropical colonies. As the film proceeds, an albino alligator embarks on a surreal journey. It leads the viewer through sites of French colonial and migration history, as well as large brutalist and post-modern housing estates on the outskirts of Paris that were built from 1970 onwards and stand for the residential utopia of a postcolonial Paris.
No Longer A Single Root (2021)
In his work Poetics of Diversity, the French writer and poet Édouard Glissant reflects on the concept of identity which is, for him, both 'factor and result of a creolization', a rhizomatic process, 'no longer a single root, but a root reaching out to other roots.' Glissant's reflections can be understood as the film's conceptual backdrop as it narrates this entanglement through three examples of building culture in Nigeria which were all informed by transcultural endeavours in different historical and political circumstances.
Nico Joana Weber, artist, lives in Ludwigshafen, Villa Romana Fellow 2016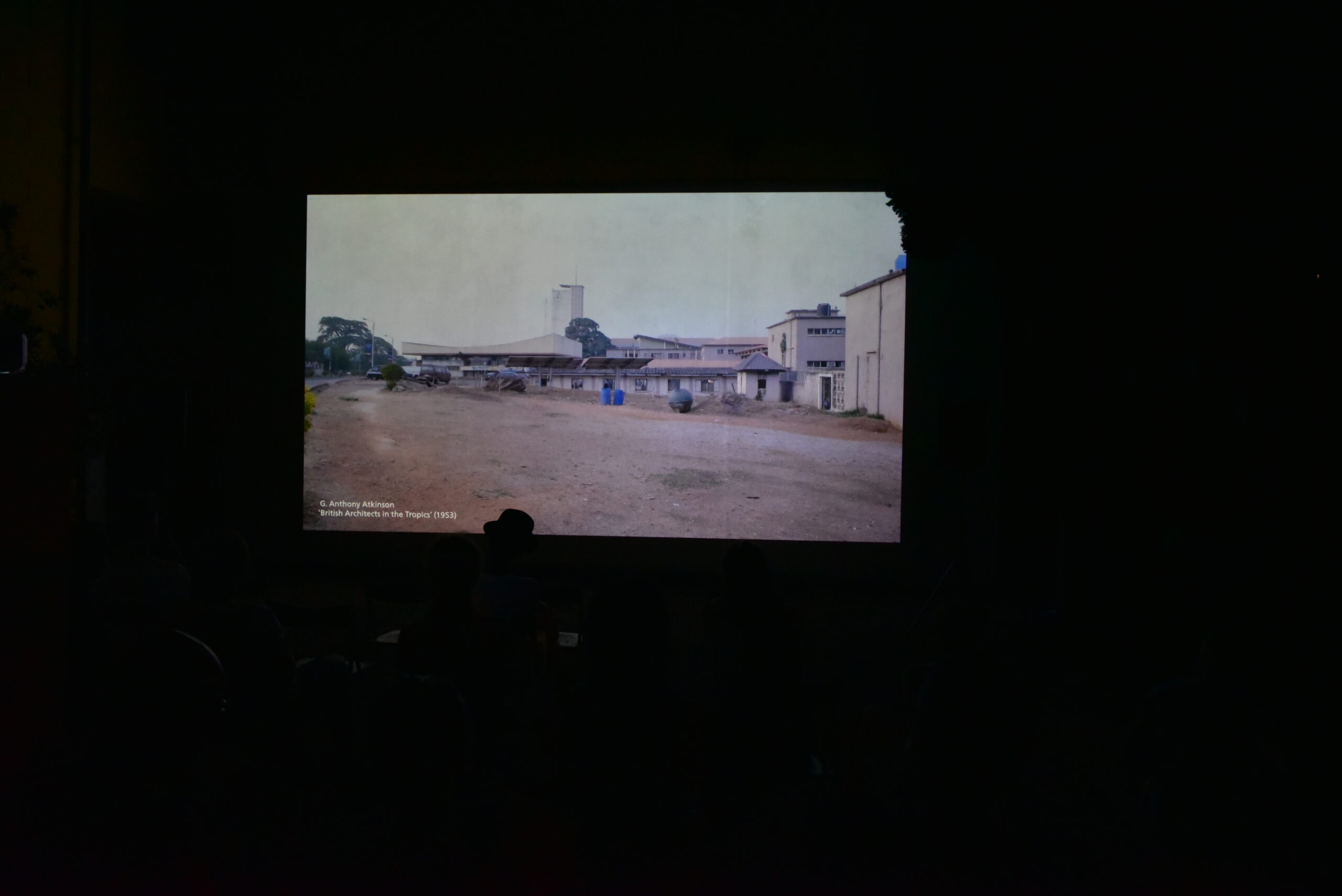 back