FR // 20.05. 18:00
Bassel el Saadi
Model for a Monument
Sculpture is Associated with the Concept of Home
I was born in Beirut and we were displaced from our home there during the Lebanese civil war and we fled to Syria in 1976. The idea of a home has always been my obsession because we moved into many homes as a child. Art was my refuge to escape from school boredom when I was young. I used to draw on the notebook instead of following the teacher. I used to draw to pass the time and go home as quickly as possible.
After the age of 18 I chose to learn sculpting. I loved sculpting but there was still something boring and after years I discovered that I hate sculptural mass so I chose metal surfaces to define and shape space.
And after some years I went further, I made metal boxes and created complex geometric relationships and here I felt that I had reached home. Yes, the box was my home but the fears of losing the house did not end when the Syrian regime started its war on us in 2011. My children and I lost our home when we left it to escape the brutality of the Assad regime. After years of asylum in Italy, my children and I live together in one room. It was impossible to make a sculpture. Months ago, I was feeling sad because I hadn't made a sculpture, but suddenly I got up at the small table and over the course of three days I made a small sculpture model that could be installed in large format in the public space. Then I felt like I'd found my home again.
The house. My children and I miss our house in Damascus, which was seized by the militias of the Assad regime. There is no better place than Villa Romana to display a sculpture model (that can be installed in the public space). When I arrived in Italy to escape the war in 2017, with two children, Villa Romana was the first home for my children in Italy, where Angelika and Claudia welcomed us with great generosity. We stayed for a year and the exhibitions were the back rooms for my children. They felt safe in the presence of art.
Villa Romana will always remain in the imagination of my children, the home that protected them from their fears.
Bassel el-Saadi (1971, Beirut), lived and worked in Damascus, now close to Florence. Guest artist at Villa Romana 2017 / 2018.
Bassel el Saadi, Model for a monument, 2021. Courtesy the artist, photo Ela Bialkowska OKNOstudio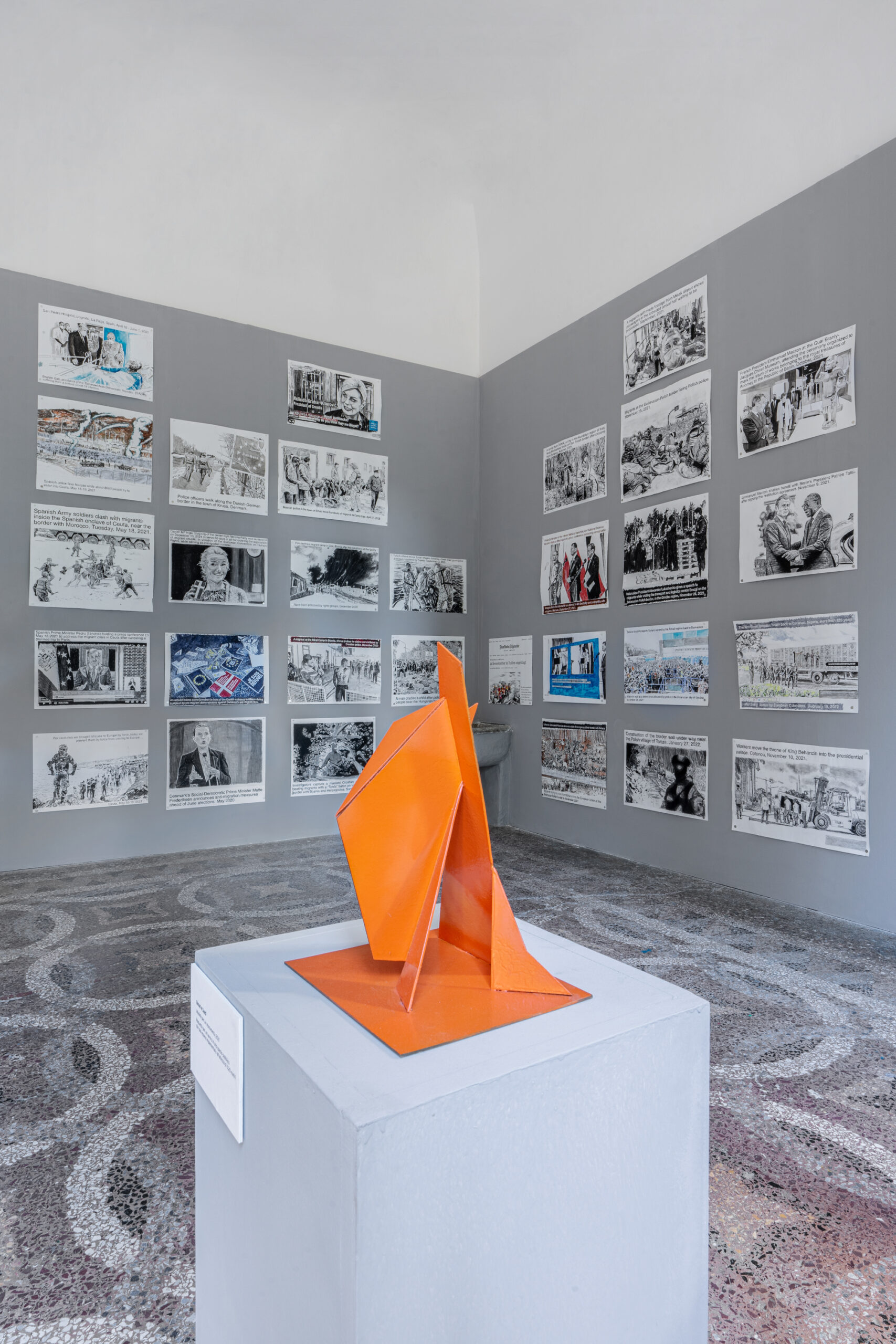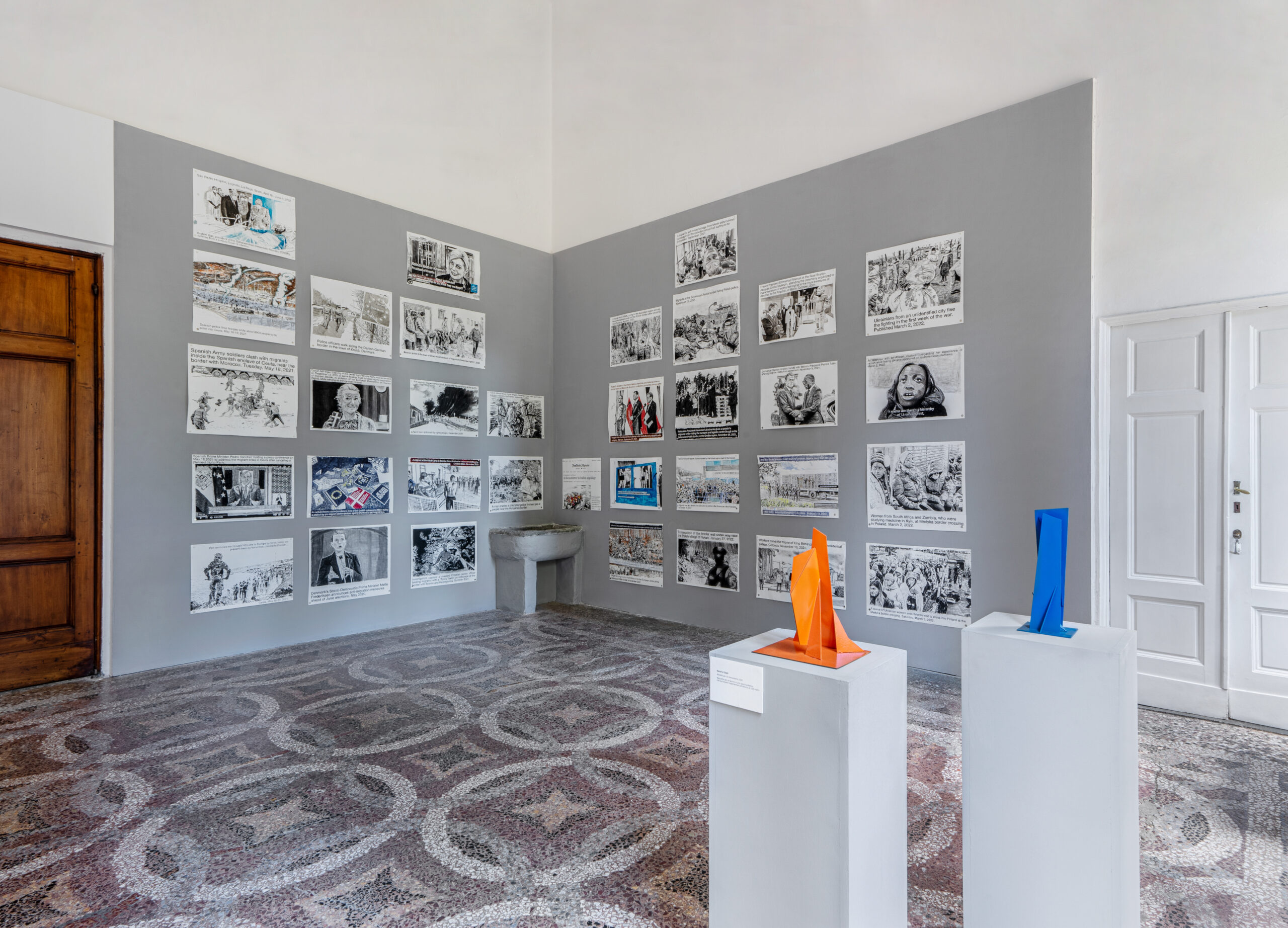 back