FR // 27.05. 19:30
Farkhondeh Shahroudi
ich denke an meiner knie, 2022
I went around everywhere, across the towns with burgerking, towns with burgherkilling, across the autobahn 1, across service areas with free urinating, 70 cents or a voucher worth just 50 cents, wash hands with warm water, soap dispensers that make big bubbles. across kid-friendly playgrounds, sandpits with no needles.
I rode in subway all lines with poemless newspaper sales: I am pleased with each spend.
I drag shoe soles on every pavement, hug my knee, if you can't find anyone you can hug yourself.
I have everything in my cart, little dreams, big dreams, weaving, gardening dreaming, poems, kayal, dictionary.
I can sew your little dreams together so that they become big dreams.
oh, pole star shows me the route i should go, my dog wants to go everywhere.
I'm starving, is there a soup kitchen near here.
I can't sell myself well.
I think on my knee without thinking on my every step.
I can cut your hair; I can treat roots and serve black tea with cardamom at the same time.
ice blocks melt 25 meters deep I had frozen my migraine attacks there.
I have a flower for migraine that doesn't contain histamine, as you know.
I want to go to Mexico, but I don't know how.
it is not picturesque to let a sun drown on the horizon.
carry plant soil from a to z very cheap, collect beer bottles, porcelain vases, butterflies, tasty chunkenwings from the five-star restaurant near tauben strasse berlin center, advise artists suffering from chicken eyes, who steal candy.
I think on my knee, have no roof over my head, but a sky so beautiful I could cry.
Farkhondeh Shahroudi
Farkhondeh Shahroudi, artist, born in Teheran, lives in Berlin, Villa Romana Fellow 2017.
Farkhondeh Shahroudi, ich denke an meiner knie (I think of my knees), 2022. Courtesy the artist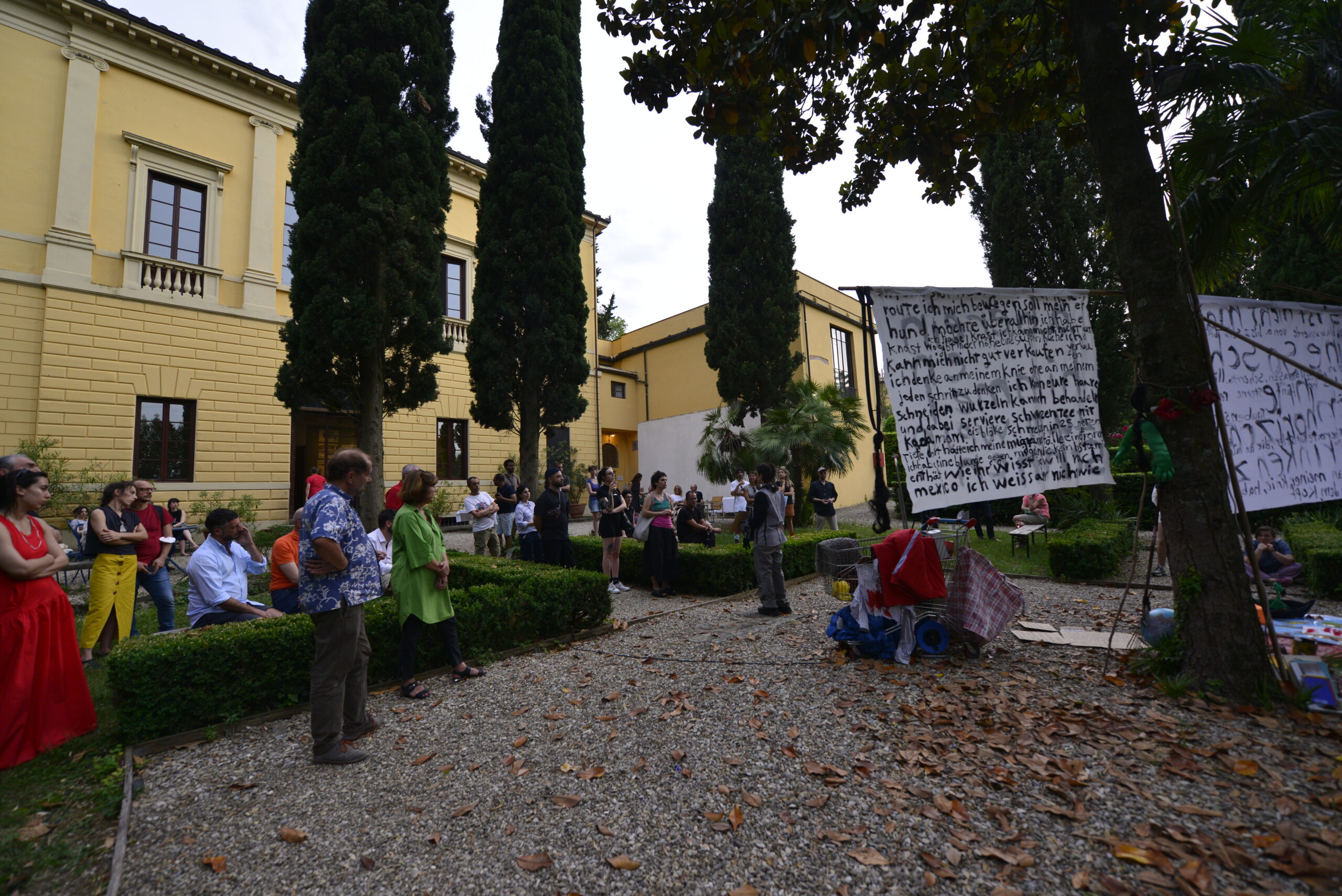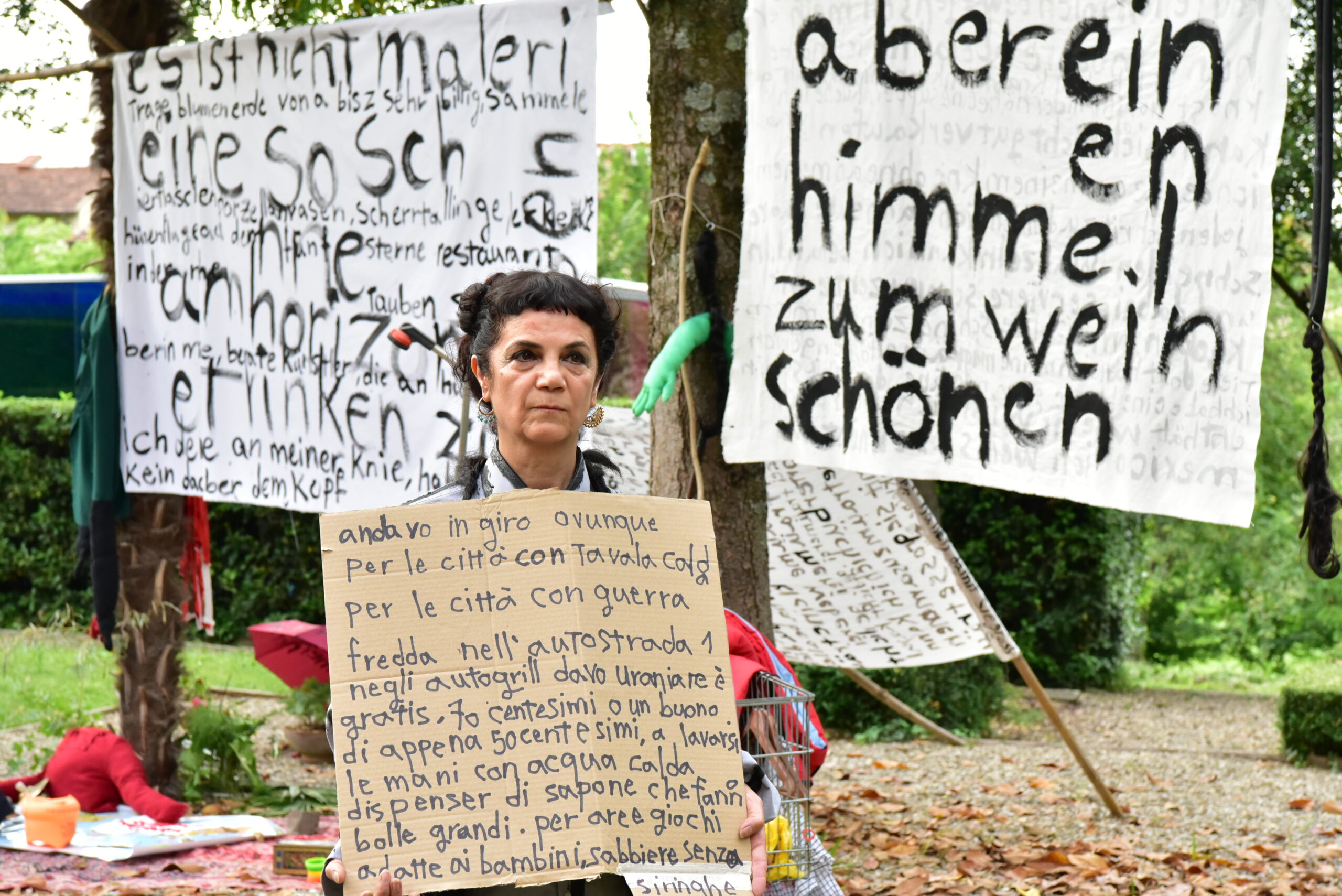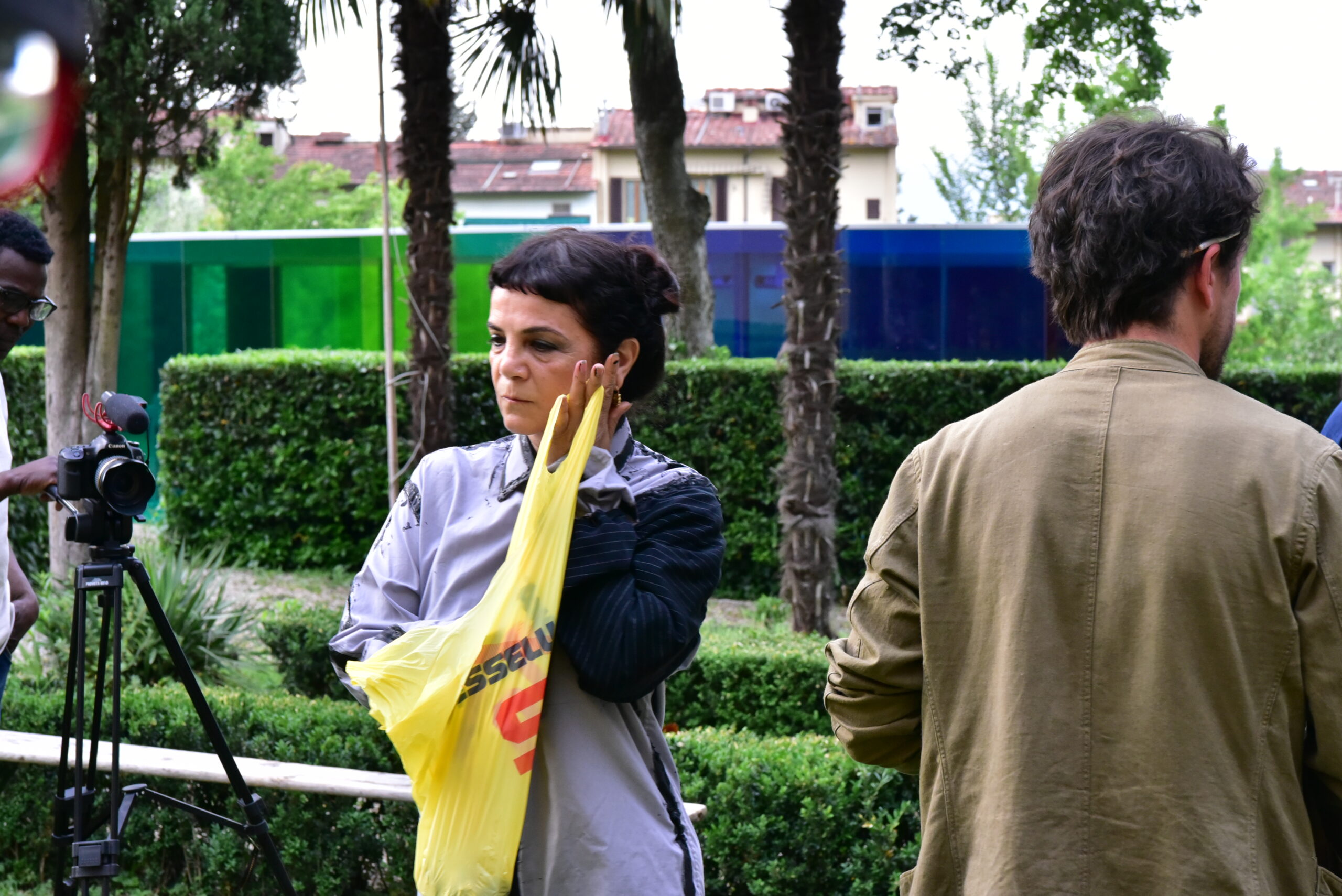 back