TH // 21.07. 20:30
Felicita Marcelli
E il popolo canta
'It was a kind of nightmare, in which we saw all around us Italy destroying itself and disappearing. Now we are perhaps waking up from this nightmare and looking around us, we realise that there is nothing more to be done'. (P.P. Pasolini)
E il popolo canta (And the People Sing) is an investigation in the form of a recital into traditional songs from central and southern Italy and their relationship with the poetry of Pier Paolo Pasolini. It takes us back to a world that no longer exists, to a musical landscape of oral tradition that has now disappeared from the living culture of the people, and is mostly forgotten. Not just a concert, but an evocation of that human and sound world, in an attempt to revive it for a few moments, as in an imaginary memory. Interwoven with the song, Pasolini's verses ask us about the legacy of the epochal changes that took place in Italy after the Second World War, of the rapid development that in just a few years led to the disappearance of those 'various ways of being human that Italy had historically produced in such a differentiated way'. The songs that make up this work, in various dialects of the centre-south, come from archive sources recorded between the 1940s and 1960s, the result of ethnomusicological research carried out in Italy and among communities of Italian emigrants in the United States (by, among others, Colacicchi, Nataletti, Carpitella and Lomax).
Accademia dell'incompiuto
E il popolo canta was produced by: Fondazione Teatro della Toscana.
With: Felicita Marcelli
Directed by: Mario Biagini
Duration: 60'
We would like to thank Mr. Emiliano Migliorini, Scientific Director of the Valle dell'Aniene Museum of Rural Life, for his advice. Poetic texts by Pier Paolo Pasolini taken from the collections, published by Garzanti, Le ceneri di Gramsci and Poesia in forma di rosa.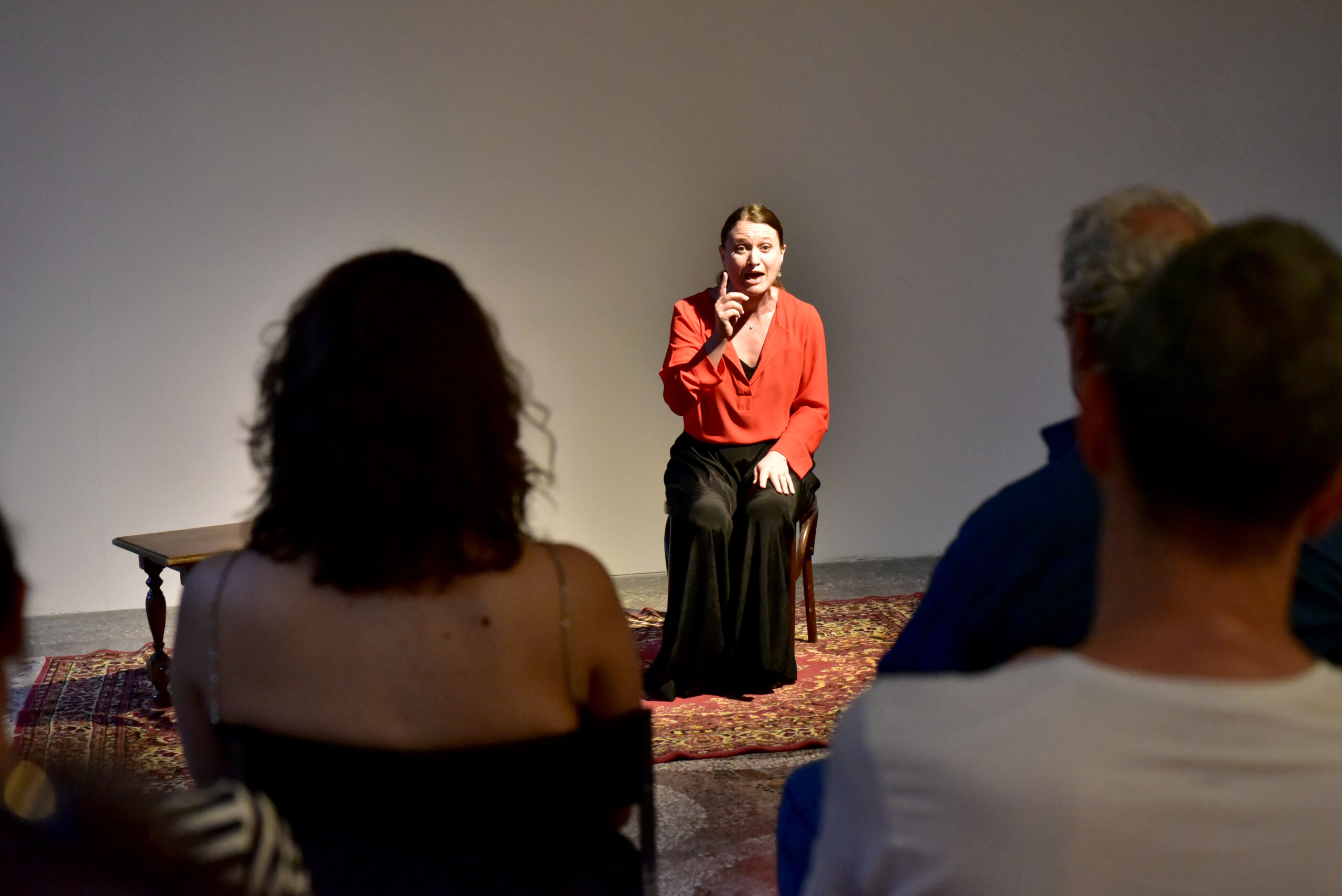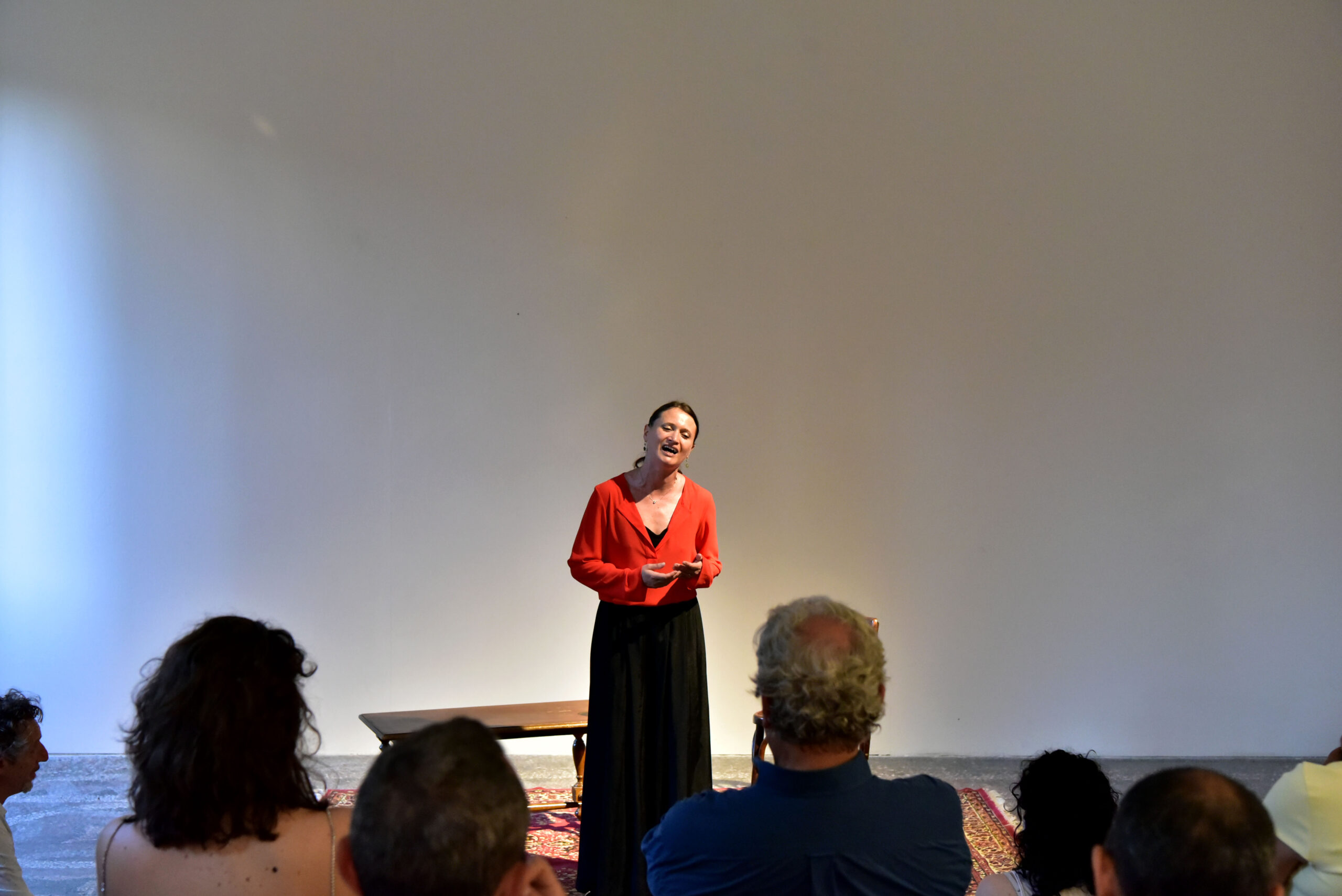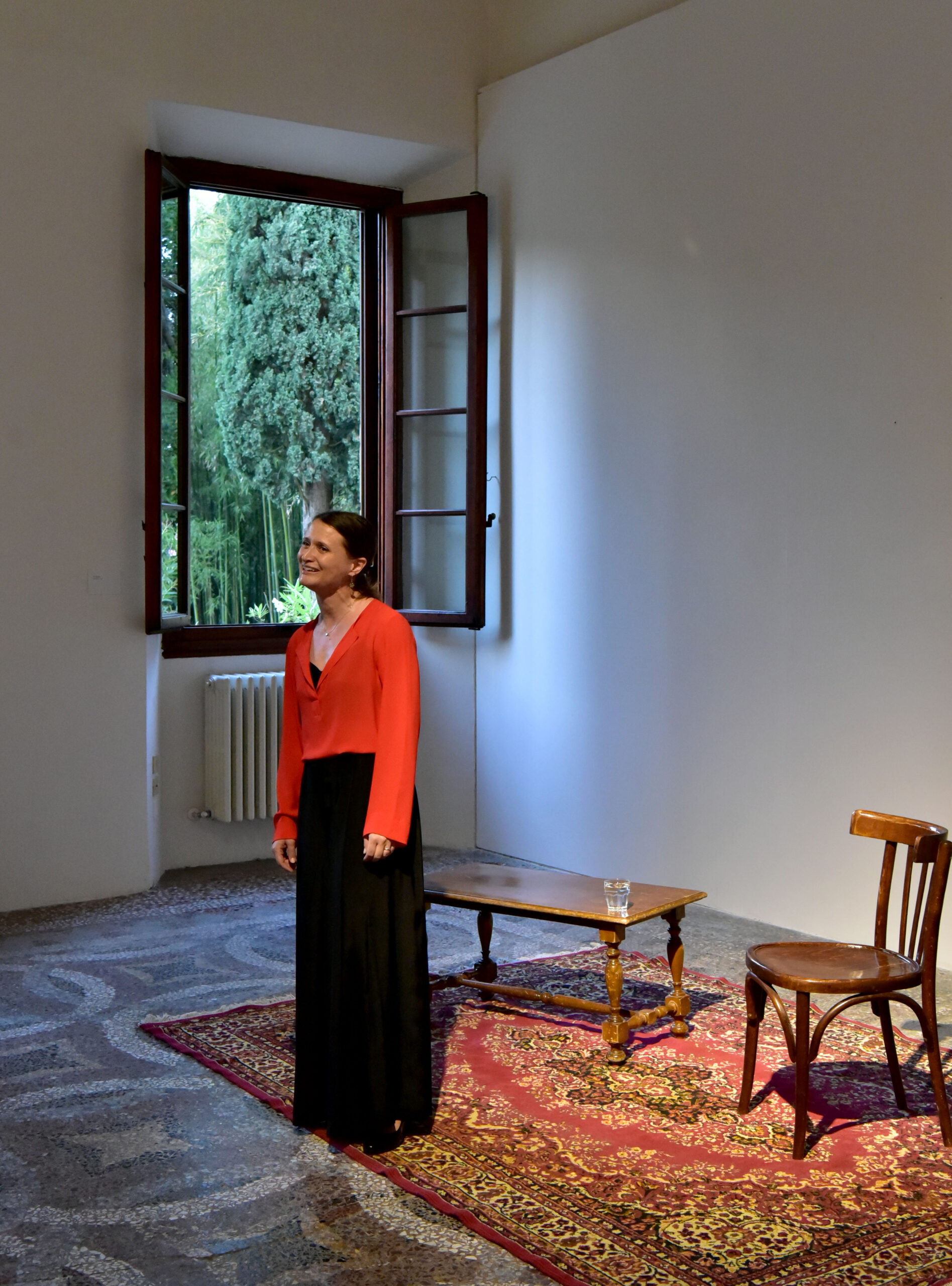 back