FR // 06.05. 19:00
Giorgio Griffa
Unitiseparati
Introduction: Martin Holman, British art historian and writer
We are delighted to be hosting an exhibition by the painter Giorgio Griffa in the Salon of the Villa Romana. Griffa sees his selection of paintings from his last two years of work as a reflection on the relationship between the individual and the collective, between the thoughts that the 90 billion neurons generate in every individual of the eight billion humans currently living on this planet and those thought by the 100 billion humans who have lived before us. If it is true that the total amount of energy in the universe remains the same, then it circulates continuously between a state of indistinguishability on the one hand and a state of individual identity on the other. Griffa believes that painting is the search for fragments of this immense collective memory.
Giorgio Griffa was born in 1936 in Turin, where he still lives today. Since the late 1960s he has practised painting as a kind of punctuation, as an act that brings colour to the fore. The rhythm of the marks on the canvas is inspired by the rhythm of breathing, the rhythm of a way of writing before the advent of text. Its chromaticity is drenched in light; each and every colour appears as an intermediate hue. It was early in his career, in the 1960s, that he – having seen the frescoes in the Sistine Chapel – switched from oil to acrylic paint, because he felt that it reflected the light of the world more freely. Just as in watercolour painting, Griffa applies the paint in clear, characteristic marks on an unstretched canvas. When the painting is temporarily not on view (in collections or exhibitions), the canvas is folded and stored away. The folds remain visible as traces of this intermediate state.
Giorgio Griffa's painting has been connected to Informel, Arte Povera, analytical, and even conceptual painting, but it is absolutely unique in its openness, its sensitive, yet deliberate approach and nonhierarchical materiality. It stands as a form of painting that always returns to the painting's beginnings – the hand, the colour, the support, the light.
Since the late 1960s, the various groups of works to which Giorgio Griffa repeatedly refers and which he continues to develop have been shown around the world in over 150 solo exhibitions and many more group exhibitions. However, this is the first time in 45 years – since his 1977 exhibition at the Galeria Il Piramide – that his painting has been displayed in Florence.
Giorgio Griffa, Unitiseparati, 2020, acrylic on canvas; photo: Giulio Caresio, courtesy Archivio Giorgio Griffa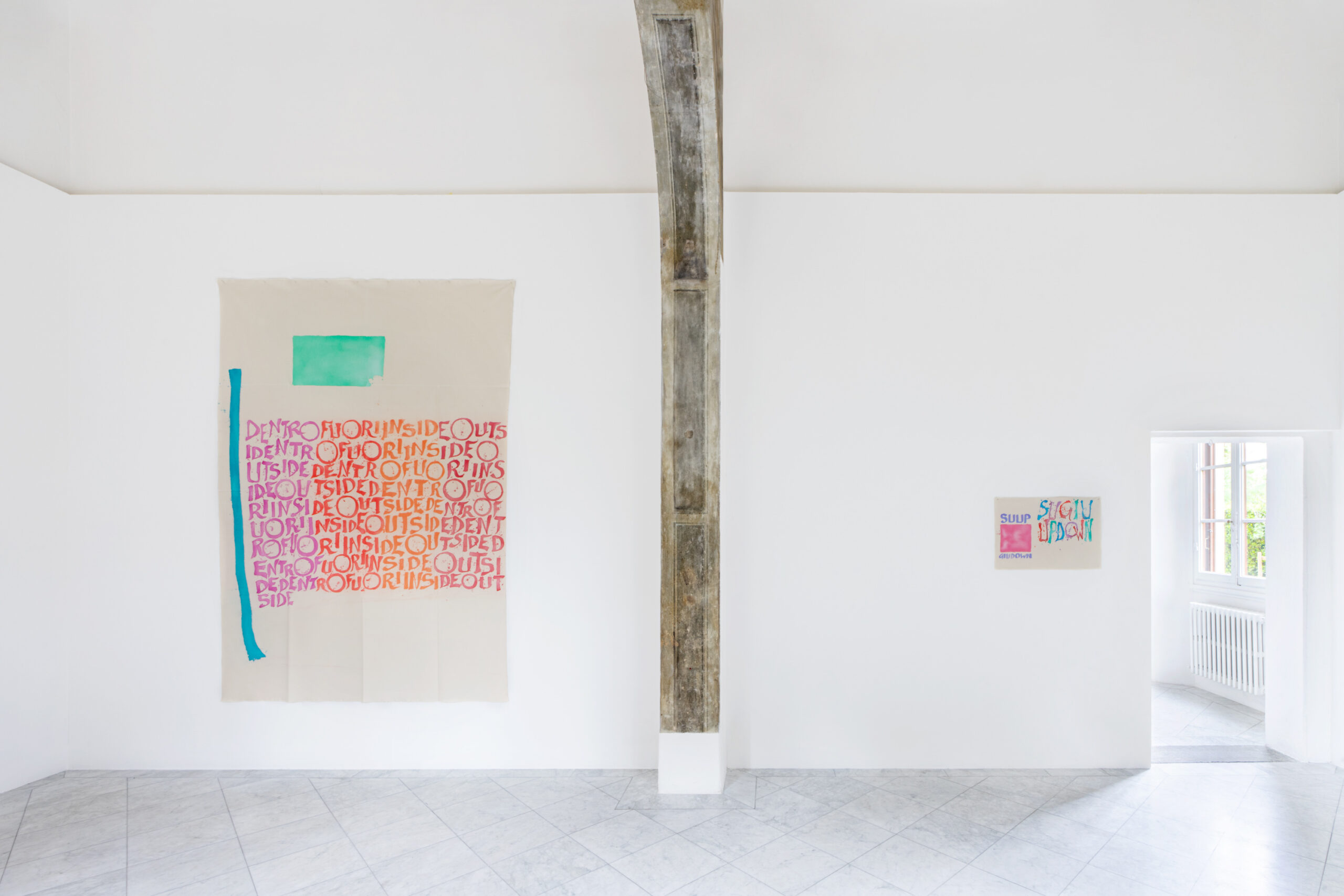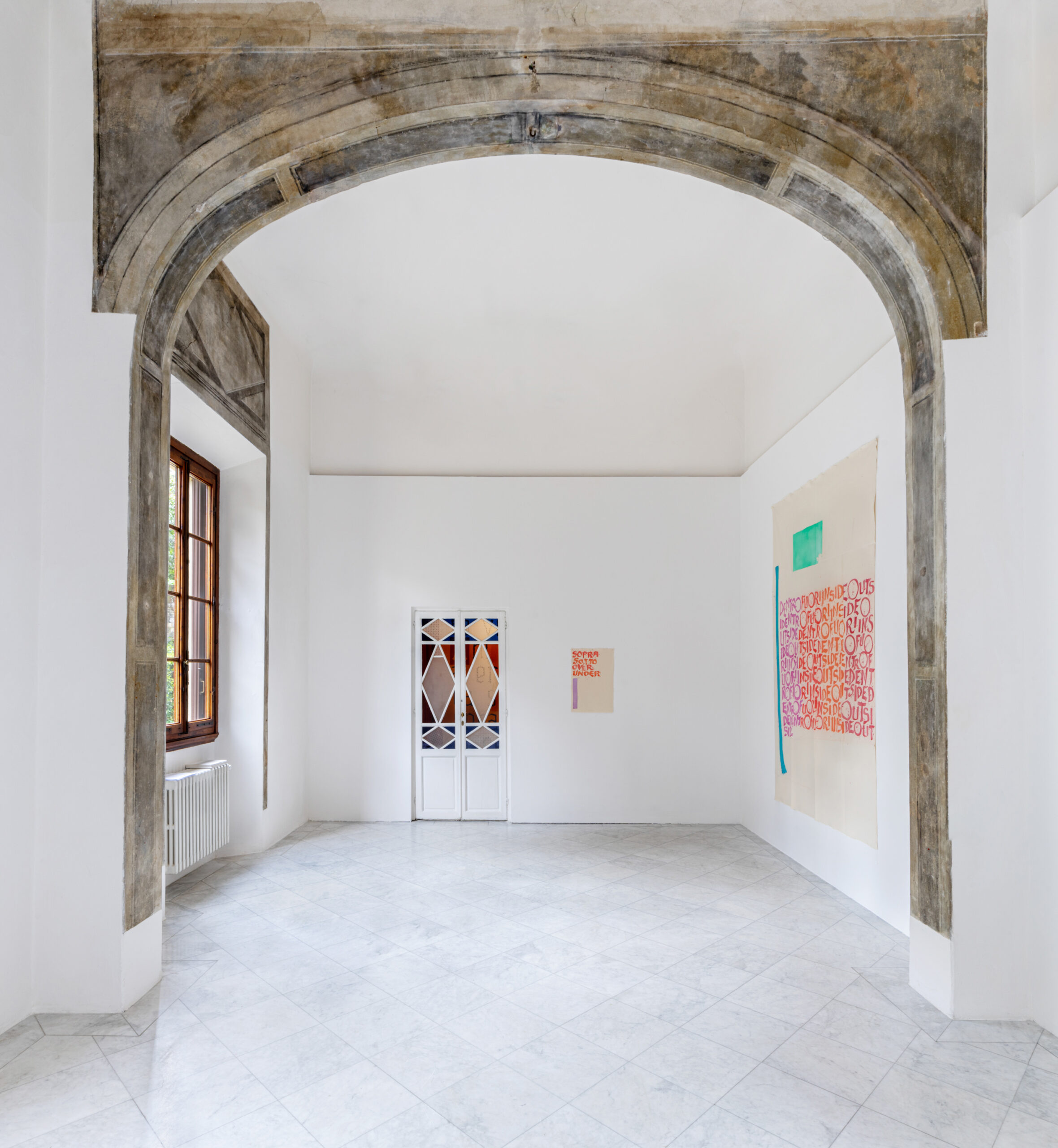 back